June 14-20th 2020 Khanom, Thailand Yoga retreat at the AAVA Resort and spa in Khamom Thailand
Shanti Yoga in collaboration with @gabe_yoga offers you:
RESET, Ground, Balance, Re-Discover Yoga Retreat.
This yoga retreat offers you the opportunity to reconnect and move stagnate energy that may be holding you back or keeping you stuck in a certain part of your life.
Explore inner abundance and the freedom of joy that lies within you. Immerse yourself in a setting that is nourishing, calming and naturally inspiring.
Airfare not included
—Included
-Airport transfer (from either Surat Thani local airport, or Krabi International Airport).
– Early Bird $1600 per person Double Occupancy -Accommodations 6 nights deluxe room 2 single beds, air conditioned room. or if a couple one queen bed. $350 non refundable deposit, only 14 spots available.
-Lavish half board meals. Morning Smoothie, plus Huge breakfast and dinner
– All workshops, yoga, and excursions.
– Unlimited transport to near by village
– Unlimited herbal teas and bottled water.
- Plus - one spa treatment at Aava Resort spa - Checkout:
- All activities/yoga/workshops are optional to attend
AAVA Resort and Spa - https://www.aavaresort.com/
Go to links below to review retreat information - link is capital sensitive
Bit.ly/ShantiYogaThailand
https://www.gabeyogaacademy.com/r-e-s-e-t-thailand-yoga-retreat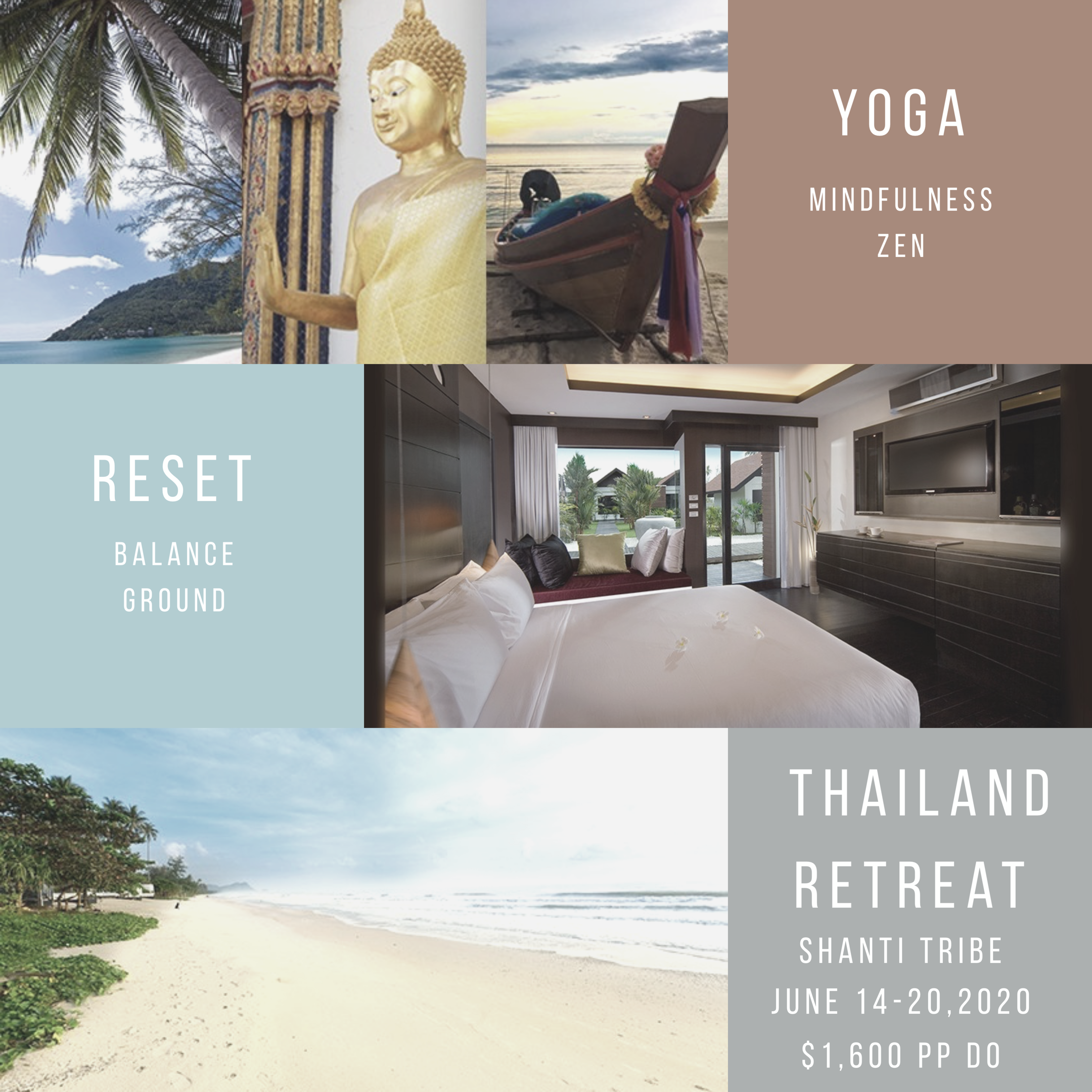 View Event →